Nanny & Au-Pair Jobs
Please enter your name, contact information and, your CV/resume. Your personal data such as name, phone and address will be retained for internal use only, until you agree to release it to a potential new employer. Here is some job description:



The Talent Finder® and VERIO® network are our partner networks and we do collaborate with those companies around the world who has an estimated workforce of 25.000 employees and represent 300.000 candidates from 75 countries within 300 offices around the world. Our clients are asking for Au-pair and Nanny M/K from all around the world.
General info for Nanny/Au-Pair
For our clients in the Nordic region of Europe, we seek around 50 Au-Pair and Nanny positions on average per year. The only demands are that you can take care of a home, make food and take care of kids. Often as a Nanny, you will realise that they have an Au-pair already.
Au-pair Job
For the Au-pair, you will have a salary of minimum 4.550,- DKK including your own room, 3 meals a day and a working period of 3-5 hour pr. day on average and 1 day free each week. The family MUST pay a fee of 18.000 DKK. for Danish lessons. All nationalities can apply with a VALID CV/Resume. The demands from the government in Denmark, NEWINDENMARK.DK (Udlændinge Styrelsen) are furthermore
You must be 18-29 years old when sending the application. You can be 30 years old on the arrival
You must not be or have been married, be or have been in a stable cohabitating relationship or be or have been in a civil partnership.
You must not have children.
You must not be expecting a child
Due to Covid-19 and the border situations starting in may 2020, we currently can only guarantee a job for those which is already in Denmark or EU. If you wanna change family you can call Jane Clausen on +45 31951111 but please send a CV/Resume first.
Nanny Job
Nanny working time is 160,33 hours a month. Nanny salary is in Norway 22.287,- Denmark: 28.128,- Sweden: 16.760,- Baltikum: 15.350,- Finland: 17.950,- Germany: 16.000,- Tax is deducted and we will provide you with a 2-4 years VISA.
The 100% free job recruitment process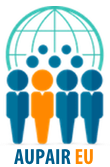 When a client shows interest, we will ask you if you want to proceed. If you agree, we will support the preparation of your Job contract.
If the family or the employee selects you as a candidate, they will normally ask you or us for a meeting or a teleconference.
The screening process and the JOB-Contract are 100% free as we get paid by employees or the family. Read about Screening here, which is free for the candidate. One of our consultants will assist you through the entire recruitment process.
We share the info with the AUPAIR EU Network, Recruiting companies and the TalentFinder® network 100% for free.
CV and VISA requirements
It is essential to have a perfect written CV or resume with a photo. The Talent Finder® database will publish it to our clients and families. It is always 100% FREE for the candidate.
General price list
If you don't have a VISA or have Au-Pair contract but wish to change the job you have to prepare for a meeting for that 1 hour. We can make Working Permissions from any type of VISA. Remember you cant work on the Tourist VISA. That also goes for an expired VISA or Family Integration. See VISA CENTER here.

Here is our hour price list including tax for options:
| | |
| --- | --- |
| Assistance in the making of a Resume/CV | 625 |
| General advisory with a job consultant | 1.243 |
| Contract renewal/Salary Negotiation | 1.243 |
| Attorney Advisory about VISA/Work Permit | 1.875 |
| Expired VISA / Re-Entry meeting | 1.875 |
| Family Integration meeting and making of the forms | 3.750 |
ALL JOBS ARE FREE FOR THE APPLICANT FOREVER AS WE ARE PAID BY THE EMPLOYEE.
Join us on Facebook, like 33.000 others: https://fb.com/groups/204595906396359/
---
Your CV and Resume should contains the following entries:

(Checklist)
Name, age, civil status and family info, nationality, languages and native language, E-mail, Phone, Photo, Place you live now, Background info and personal description, education, working experience, authorisations, certifications, skills, driver's license status. It should also contain links to your Facebook or LinkedIn profile.
---
YES, please include me in the CV database (Fill in and press send)
If you need a work permit and/or SCHENGEN VISA for a shorter or longer period as a worker, self-employed, consultant, Aupair, nanny, Nurse, business owner, teacher, advisor e.t.c. then please visit the SCHENGEN VISA SERVICE also for expired, denied and express VISA or just call us on +45 32177777.
Warning: If you attempt to use a visa stay in Denmark or another Schengen country to obtain permanent or long-term residency you can be given a penalty period. This means that you would not normally be able to obtain a visa to enter the Schengen Zone during that period. Submitting an application for a residence permit while in Denmark on a visa will normally result in a five-year penalty period. However, you are allowed to apply for certain types of residence permits while visiting Denmark on a visa, like student, family re-unification, work e.t.c.
Expired, not renewed or denied VISA or Work permission
If your VISA is already expired, not renewed or denied you can call +45 32177777 ext. 240 for more information. No SMS!
Privacy: According to EU Law we are certified by our attorney and accounting company in GDPR compliance since February 2018 with the EU GDPR Law of Privacy and Cookies
Confidentiality: All our advisors and attorneys are bound by a written and signed confidentiality and ethically rules, so that all you say or write to never reach any government. We are on your side.