Den 25. september 2015 vedtog verdens stats- og regeringsledere på FN topmødet i New York en hidtil uset ambitiøs og transformativ udviklingsdagsorden.
Målene trådte i kraft den 1. Januar 2016 og skal frem til 2030 sætte os kurs mod en mere bæredygtig udvikling for både mennesker og  planeten, vi bor på.
Modsat hvad mange tror, er der opnået betydelige fremskridt de sidste 20 år. Siden 1990 er
fattigdommen i verden faldet med næsten 75%
ni ud af ti børn i udviklingslandene indskrives i dag i skole
og dobbelt så mange børn overlever deres fem års fødselsdag.
45% færre kvinder dør i forbindelse med graviditet eller fødsel
to milliarder mennesker har fået adgang til forbedret drikkevand
millioner af menneskeliv er blevet reddet på grund af bedre forebyggelse og behandling af smitsomme sygdomme som malaria, tuberkulose og HIV/AIDS.
De ny verdensmål vil færdiggøre 2015-målene og gå endnu længere. De vil én gang for alle udrydde fattigdom og sult i verden, og de vil i langt højere grad fokusere på bæredygtighed. Alle har ret til et værdigt liv, og vi har i dag den fornødne viden, teknologi og ressourcer til at gøre det muligt.
Rekrutteringsfirmaet A/S har involveret os lokalt i med tilbud om, at enhver forretning der udøves i Offshore Selskaber giver tilbage til lokalsamfund m.v. via lokale komiteer der opnår tilskud til f.eks. skoler, undervisning, hospitaler og bygning af f.eks. huse, forsamlingshuse og støtte til lokalt landbrug m.v.
Foreløbig har vi været involveret i ca. 15 internationale projekter og der er stor interesse for mange af de virksomheder som er kunder hos os.
Verdensmålene udgør 17 konkrete mål og 169 delmål, som forpligter alle FN's 193 medlemslande til helt at afskaffe fattigdom og sult i verden, reducere uligheder, sikre god uddannelse og bedre sundhed til alle, anstændige jobs og mere bæredygtig økonomisk vækst. De fokuserer ligeledes på at fremme fred og sikkerhed og stærke institutioner, og på at styrke internationale partnerskaber.
Den nye dagsorden anerkender således, at social, økonomisk og miljømæssig udvikling, fred, sikkerhed og internationalt samarbejde er tæt forbundne, og at det kræver en integreret indsats at opnå holdbare udviklingsresultater.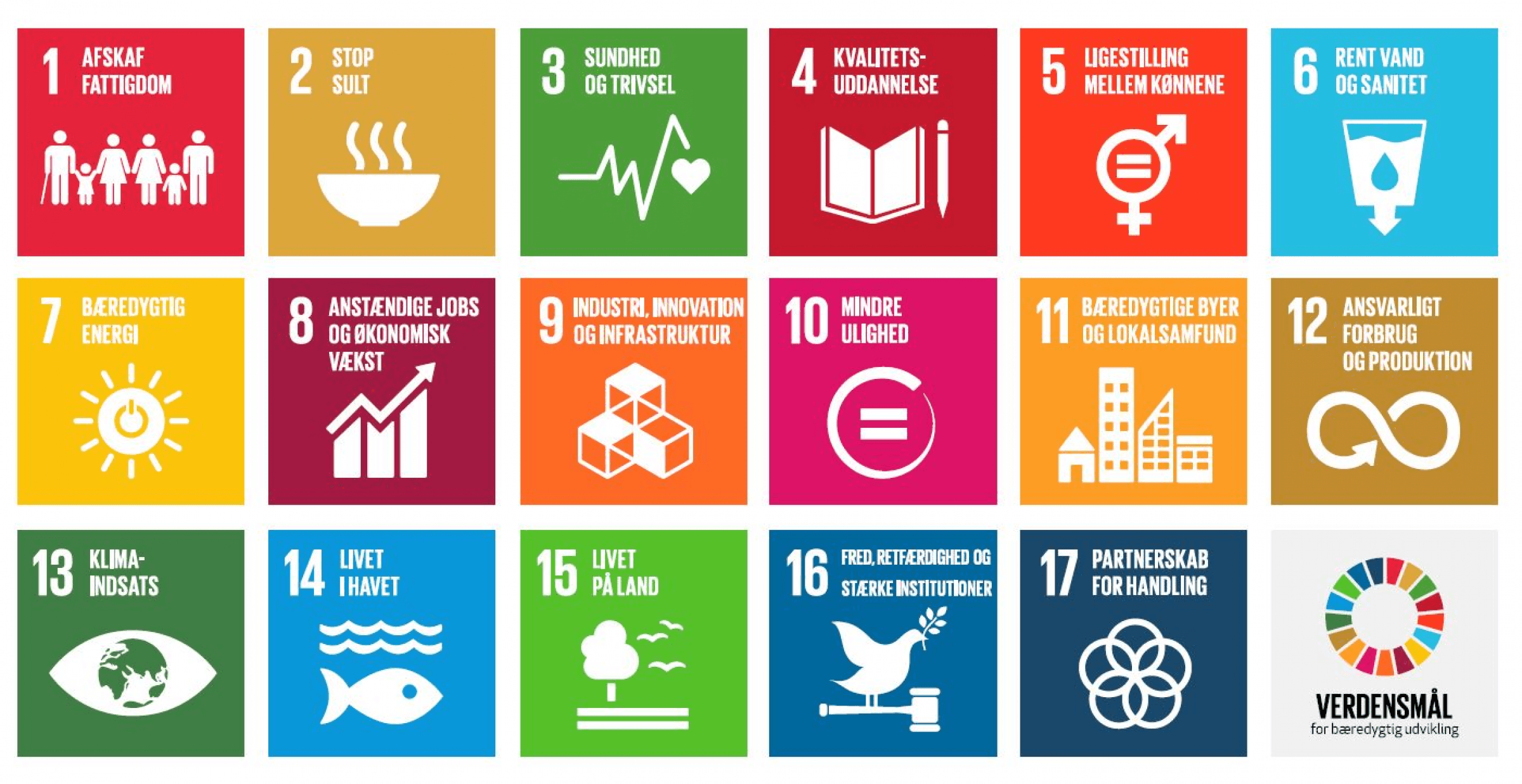 De nye verdensmål for bæredygtig udvikling (Sustainable Development Goals (SDGs)) bygger videre på de otte såkaldte 2015-mål (Millennium Development Goals (MDGs)), som havde deadline ved udgangen af 2015. 2015-målene har vist os, at det er muligt at opnå resultater, hvis den politiske vilje er tilstede, og vi opstiller klare mål og prioriterer vores ressourcer derefter.
UNIVERSELLE MÅL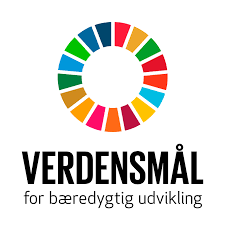 De nye verdensmål vil gælde for alle lande – både rige og fattige – med højde for landenes forskellige udgangspunkt. De store udfordringer, vi står overfor i dag, som bl.a. social, økonomisk og politisk marginalisering, stigende ungdomsarbejdsløshed, ulighed, fattigdom, fødevareusikkerhed, mangel på, eller ulige adgang til grundlæggende naturressourcer, miljøforurening, klimaforandringer og ikke-lydhøre regeringer. De er alle nationale udfordringer med store regionale og globale konsekvenser, og er derfor nødvendige at løse i fællesskab.
Verdensmålene er resultatet af tre års diplomatisk arbejde, som fik startskud ved Rio+20 topmødet i 2012. De er baseret på den mest omfattende og gennemsigtige globale konsultationsproces i FN's historie. Udover den mellemstatslige Åbne Arbejdsgruppe, FN Generalsekretærens Høj-niveau Panel af Eminente Personer, bidrag fra civilsamfundet, privatsektoren og FN systemet, er der gennemført over hundrede nationale og elleve globale tematiske konsultationer, samt en direkte online survey MyWorld, hvor mere end ti millioner mennesker verden over har givet deres mening til kende.
Den omfattende konsultationsproces har sikret offentlig indflydelse og bredt ejerskab, som er afgørende elementer, når den nye dagsorden skal omsættes til handling over de kommende 15 år.
Hør mere om vore verdensmål eller hvis du gerne vil have din CSR profil integereret med med din CSR profil. Ring 31951111.
Pris fra 4.995,-
Pris med 100% tilpasning og Audit 9.995,-
PRO Pakke med websteds integration inkl. gratis opdatering m.v. 19.995,-
---