On January 25, 2012, the European Commission published a draft GDPR, the General Data Protection Regulation that we comply with, as these regulations regulate the handling of personal data. These are implemented in 2017 with us and we also reserve the right to change until and after 25.05.2018.
Who are we and how safe are we?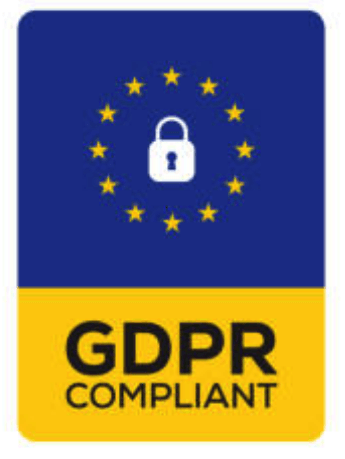 We take personal data security and data security seriously and have ongoing costs for securing our website, servers and partners. This is done in the form of securing our servers, rack cabinets, cache systems and data storage systems. Since 2017 and most recently in January 2018, we have prepared and implemented the GDPR Personal Data Act in our daily work.
We are a collaboration of professional engineers, pharmacists, recruitment companies and IT consultants. We are both a Consulting Engineering company consisting of engineers, pharmacists and IT consultants and a recruitment company under the Verio® Talent Finder® and Match Care brands in Europe, USA and Russia.
We are a modern office community which also consists of individual CVR numbers and thus invoices independently of each other. However, we cooperate with each other and often you can receive e.g. 2 invoices if you e.g. use an engineer and at the same time develop an EMA medication approval. Data between our partners will therefore be exchanged, but only as a result of the customer's requests and customer will be informed that we either change case manager, advisor, engineer and pharmacist, etc.
Why we collect personal data and store it
We cannot get a job without your CV because this is the type of document all employers use to compare candidates. Therefore, we collect personal data from CVs with your consent and the data included in your CV remains in our databases until you unsubscribe from our services.
All existing candidates, whether in work or have not yet got a job, have already given consent during the submission and also received a receipt thereon with a link to this document.
Whether you are employed as a consultant or under the Salaried Employees Act, we store your data for as long as you wish. Your personal data is name, e-mail address, address, postcode, city, education, work experience and personal description. You have provided this data to us yourself.
If you want to be in a job database, this data is potentially seen by all Danish companies as well as companies in most of the world.
If you participate in psychological tests, a psychological test report is carried out that contains a lot of information about your psyche and personality, which in turn tells a lot about your abilities in cooperation, motivation, conflict resolution, feelings, thoughts, awareness, communication, openness, procrastination and much more that is part of the 650 questions major Psychological Test under the Talent Finder trademark. These results are kept for as long as you wish and this data can NOT be changed.
We do NOT collect sensitive personal data such as: pregnancy, health information, criminal history, sexual orientation or political opinion unless you have stated this in your CV.
All data collected HAS been done with your CONSENT. We use this data to send newsletters and offers from companies based on your Account composition and the choices about positions and jobs that you want to work for. In addition, all your data is used to deliver the service you have ordered and may have been invoiced,
All data collected, we collect, as otherwise you cannot sign up for services or buy a product.
Newsletters (MAILCHIMP) you give consent and can at any time online delete and view and change your Email address and name, company name, address, zip code, city and phone number. See: mailchimp.com/legal/privacy/ We will keep your data until you delete it yourself by phone call or online or by unsubscribing when you receive a newsletter.
Purchasing system for orders and Webshopping (PRESTASHOP) is used for the execution of orders in the face of changes in the public register or purchase of goods and services. You have provided and can at any time online delete and view and change your Email address and name, company name, address, zip code, city and phone number. See prestashop.com/en/privacy-policy We keep your data (Invoices) for up to 5 years and 3 months as required by the Danish Bookkeeping Act. The last 3 months can be staggered accounting periods and settlement of VAT and taxes to SKAT. DK
TalentFinder, VERIO and MATCH CARE Psychological tests. You can either choose to leave your data or that it will be deleted. If so, it will say what date the results were deleted and prospective employers can see this information.
All of the above information is seen by the person who is the seller to employers and potentially by everyone around the world, as it is a public job register and database the contents can be accessed by anyone, except phone, email and if you wish, the anonymous parts of your CV.
In certain cases, a CLEAN CRIMINAL RECORD must be obtained because the employer may require this. In this case, this is provided via TALENT FINDER and we will be familiar with the content of one, but it is not a public information in TALENT FINDER or any of our data systems.
Talent Finder (R) is the only anonymous job database
As the only job database in Denmark, you can be anonymous with slightly changed data, so you can NOT guess who you are. We are changing previous references, places of employment, customers, education, skills and software specialties to a more irrevocable format.
This personal data may interact with technical processes and it is contact forms, comments, cookies and third parties' embeddings on our CMS system WordPress e.g. to be able to like, share, recommend or print and send a page or a post to e.g. an e-mail address you enter yourself.
By default, WordPress does not collect personal data about visitors, and only collects the data displayed in the user profile screen of created users and all of these give written consent with either NEMid or via forms, as data cannot be submitted WITHOUT accepting our terms and conditions of sale and delivery.
Who we share your data with?
We only store data that is encrypted with 2,048 bits and our website is equipped with a 256 bit Comodo SSL certificate.
Our business partners and link to our partners' privacy policy are:
NETS: nets.eu/Pages/Nets-DanID-%E2%80%8Bprivatlivspolitik.aspx
AUTOMATTIC: automattic.com/privacy/
TALENT FINDER® Job database as described in this document
MAILCHIMP Newsletters: mailchimp.com/legal/privacy
TALENT FINDER A/S: ROUND TABLE ENGINEERING and related products (this one)
TALENT FINDER A/S: VERIO® Documentation Teams (this one)
TALENT FINDER A/S: VERINET® Server Hosting and Co-location (this one)
TALENT FINDER A/S: MATCH CARE recruitment network (this)
TRACKERS, CLOUD providers or analytical data
We do not use TRACKERS, KEYLOGGERS, CLOUD providers or ANALYTICS providers such as: Google, Apple, Microsoft, Amazon, LinkedIn, Facebook, etc. but you will provide information via your social media profiles if you use the functions at the bottom of our pages and posts which are: Like/Share/Recommend.
We do not share information with anyone other than recruitment companies via the consent you have already given by submitting your CV.
We do not sell any data and do not use your data to display ads because we are an ad-free website.
We only exchange your CV with other recruitment companies within the consent you already give when creating as either anonymous job seeker or generally non-anonymous job seeker.
How long do we store your data?
We store data for different periods that are necessary for us to maintain services, comply with the Danish Bookkeeping Act and send out newsletters. It appears above. Certain data is stored indefinitely, e.g. newsletter subscriptions until these are changed. The same applies that with any order you have accepted our terms and conditions of sale and delivery, which is why your email is stored in our newsletter system until this is changed or deleted by you.
All users can online view, edit, or delete their personal information at any time (with the exception that they cannot change their username). Site administrators can also view and edit that information.
If you do NOT have access to the internet or want changes or info about what we store, or want changes or deletions, this can be done to our data controller by phone +45 31951111 local. 256.
What rights do you have over your data?
With us, your data is yours. Therefore, you can view, delete and change your data. If you have an account on this website, or have written comments, you can ask for an exported file with the personal data we hold about you, including ALL data you have provided to us. This allows you to download ALL INFORMATION for review.
However, not the data we or you have deleted yourself. You can also request that we delete any personal data we have about you.
However, this does not include any kind of data that we are obliged to store for administrative, legal or security reasons, including invoices that according to current Danish bookkeeping law must be stored for 5 years.
Where do we send your data?
We do not sell your data. We are also an ad-free website. Whether you are a European or a citizen outside the EU, you are protected by the same standard as if data were in Europe. Visitors' comments may be checked by an automatic spam recognition service.
Your data is stored locally in a Data Center and is encrypted with 2,048 bits on the data storage devices we use. Technically, your data is stored in one of 7 rack cabinets at DTU, Building 304, Asmussens Alle, DK-2800 Lyngby. In addition, the local Backup is located in a data center in Ejby, which is why no data leaves Denmark.
If you have submitted your CV via Talent Finder®, all other recruitment agencies in this network will have access to your CV. When it is deleted with us, it may take up to 7 business days before it is deleted worldwide, because CVs are also replicated WITHOUT your consent if they are on the Internettte. This is done by so-called BOT's that make some auto-generated websites that consist exclusively of, for example, CVs or Job Descriptions from employers. We do not have the right to control these and are also not responsible for, as we can potentially be responsible for ALL CVs spread on the Internet.
Who receives information about you in countries other than Denmark via your CV?
All our suppliers are certified by us in relation to compliance with the EU's GDPR law. If you order data from registers in other countries, we are registered and not yourself. If you order jobs in other countries and/or submit your CV elsewhere, we are not responsible for the development in the distribution of your CV, nor if we have made your CV nor if it is on our letterhead.
In connection with employment in other countries, employers often request photo ID, clean criminal record and possibly insurance information. These will be sent to all employers who request this, with your consent given in the creation of your CV.
How we protect your data?
We have implemented an SSL certificate on our website to protect your data that you enter here as well as to protect your ID being transmitted and to protect your credit card. This encryption is approved by Nets and government agencies.
In addition, we have established extensive security procedures such as two-factor authentication, double encryption locally, that data does NOT leave Denmark, but is only present in our own rack cabinets located in Danish hosting centers.
We have also conducted extensive GDPR training of staff in data protection with subsequent Privacy Impact Assessment. In addition, we are part of the ongoing audit of our auditors for data security and data backup. Technically, we protect you through Cisco Firepower Firewall as well as Cisco Advanced Malware Protection. At the server level, we use a number of security software on top of our Microsoft Windows 2016 Datacenter edition. Under Debian and Ubuntu Linux, we use a number of the leading Open Source security packages.
In addition, only the officer who has to do with your resume is talking to you. This can make notes about your job wishes and it is only locally we store this data. These will be deleted again if you ask for everything to be deleted.
Data breach procedures that we have implemented
We report to the Danish Data Protection Agency if we are hacked and report what data we can see that has been accessed. This happens within 24 hours and if they happen on a weekend, this is also reported on weekends and holidays, etc. Since 2014, we have protected our servers and email servers, which is why we were approved by our IT audit with the equipment we had at the time.
Third parties we receive data from and interconnection of data
We are an ad-free website that does not use Analytical Data from Google, Apple, Microsoft, Amazon or other traditional cloud actors. So we only receive information from recruitment companies in Denmark and abroad on the customer's own requests. These are all GDPR certified by 25.05.2018, as we have required all recruitment companies to comply with this EU law.
Comments and Gravatar Privacy Policy
If you provide comments in the comment system, this comment is collected in the comments until you change or delete the comment. We store browser name, IP address and name and e-mail addresses, but do not sell or use your email for e.g. sending out offers or newsletters. If you use words cf. a local register that picks up profanity, etc., the comment does not appear.
An anonymized string created from your email address (also called a hash) can be delivered to the Gravatar service to see if you are using it. The Gravatar service's privacy policy is available here: automattic.com/privacy. After approval of your comment, your profile picture on Gravatar will be visible to the public along with your comment.
If you are uploading images to the site, you should refrain from uploading images with embedded location data (EXIF GPS) included. Visitors to our website can download and extract all location data from images on the website.
About Cookies: If you leave a comment or place an order on our website, you can choose to store your name, email address and website in cookies. These are used so that you do not have to fill in your information again when you write another comment or order. These cookies will last for a maximum of 15 months. If you have an account and you log in to this website, we will set a temporary cookie to determine if your browser accepts cookies. This cookie does not contain any personal data and is removed when you close the browser.
When you log in, we will set up a number of cookies and store your login information and your screen display choices. Login cookies last for 2-14 days, and screen selection cookies last for a year. If you select "Remember me", your login will last for 2-52 weeks. If you log out of your account, login these cookies will be automatically deleted. If you edit or publish an article, an additional cookie will be stored in your browser. This cookie does not contain any personal data and simply provides the post ID of the article you just edited. It expires after 1-7 days.
Cache information
In order to achieve a fast web processing of our website, cache systems are used. This can potentially store a copy of the data and that is exactly the intention. However, we have not used cache when using our forms and order systems with the exception of the newsletter form. All cache is deleted automatically and most recently when changing pages or posts. No data is moved from us to this plugin's owner. The plugin we use is called WR Total Cache and Privacy Policy will be available in the future at: w3-edge.com
---
Keyloggers and trackers
In addition, we can inform you that we do not use TRACKERS or KEYLOGERS that record what you enter if, for example, you press undo after you have already entered some or all information in our forms.
---
At any sale of services, there may be laws, rules and procedures to be aware of in Denmark and in the rest of the world. This applies, for example, to IP legislation, accounting legislation, the laws and regulations of the country.
Our Data Protection Officer is: Steen Clausen, Phone +45 3217 7777 local 256, who will answer questions during our opening hours and send you copies of data or may, upon your request, delete or change these if you do not have access to the Internet and/or have forgotten your login.
---
By Steen Clausen / 23.12.2017. / Vers. 1.6. of 23.05.2018